THE UNCOMMON INDIVIDUAL FOUNDATION EDUCATES, ENCOURAGES, AND ENABLES INDIVIDUALS TO RECOGNIZE THE POWER OF MENTORING AND ITS ROLE IN ACHIEVING PERSONAL SUCCESS, INSPIRING CHANGE, AND MAKING A POSITIVE CONTRIBUTION TO SOCIETY.
We all have someone we look up to. We all have someone to thank for the small opportunities that led to big successes. We all have someone that changed our lives.
We all have a mentor. Richard Caruso's mentors set him on a path to success.
As the son of Italian immigrants, Caruso worked very hard from a young age, shining shoes and selling newspapers on the Boardwalk in Atlantic City, New Jersey. When a high school football coach encouraged him to channel his work ethic and athletic ability into sports, Caruso discovered a new path he had not envisioned for himself. This first encounter with a mentor led Caruso to earn a scholarship to Susquehanna University and opened the door to a world of possibilities in education, business, and philanthropy. 
Caruso earned a Master's Degree from Bucknell University, a Ph.D. from the London School of Economics, founded company after company, and received several entrepreneurial accolades in his lifetime. Years later, Caruso did not forget those who helped him along the way—and that is where UIF's story begins.

In 1986, Dr. Caruso sat down with Co-Founder, Dr. John Crosby to discuss the naming of their new foundation. Caruso said he wanted to name his foundation The Uncommon Man, after a book by Crawford H. Greenewalt. The book is based on a series of lectures given by Greenewalt at Columbia University, and was the inspiration behind Caruso's drive to create a foundation that helps others succeed. Crosby responded to the idea "We can't call it that. We have to change one word… we will call it the Uncommon Individual Foundation."
Dr. Richard Caruso founded UIF in 1986 to help individuals and organizations recognize and use mentoring as a way to achieve personal and professional success.
"Your mentor might be a teacher, a parent, a coach or a friend. Odds are, your mentor is someone you met by coincidence. Rather than leaving it up to chance, UIF creates mentoring opportunities by design," says Jerry Holtz, President of UIF. "We connect students, educators, and entrepreneurs with subject matter mentors within our Foundation community."
As Caruso's nephew and mentee, Holtz continues the philanthropic work his uncle started more than 35-years ago. Since 2017, UIF funded grants to create Caruso Mentoring Labs at Susquehanna University, Boys and Girls Club of Atlantic City, J. Lewis Crozer Library in the city of Chester, and Liguori Academy.
In 2018, UIF founder Dr. Richard Caruso and co-founder Dr. John Crosby were honored by St. Martin de Porres Independence Mission School for their dedication to mentoring.
UIF continues to mentor students, educators, entrepreneurs, and individuals through various mentoring curriculum and pathways in: College and Career Readiness, Entrepreneurship, Executive Development, Literacy, Media, and Technology.
VISION
UIF creates dynamic mentoring relationships that support individual and collective growth among UIF stakeholders, students, educators, business professionals, entrepreneurs, universities, colleges, professional organizations, government agencies, and faith-based organizations.
VALUES
UIF creates and delivers mentoring programs that:
√ Promote individual and organizational enrichment.
√ Build community partnerships that lead to social and economic growth.
√ Enable mentoring opportunities to flourish.
UIF mentors students, educators, entrepreneurs, and individuals through various mentoring curriculum and pathways in: College and Career Readiness, Entrepreneurship, Executive & Organizational Development, Literacy, Media, and Technology.
students mentored since 2016
School partners across united states
mentoring hours granted since 2016
mentoring videos produced since 2016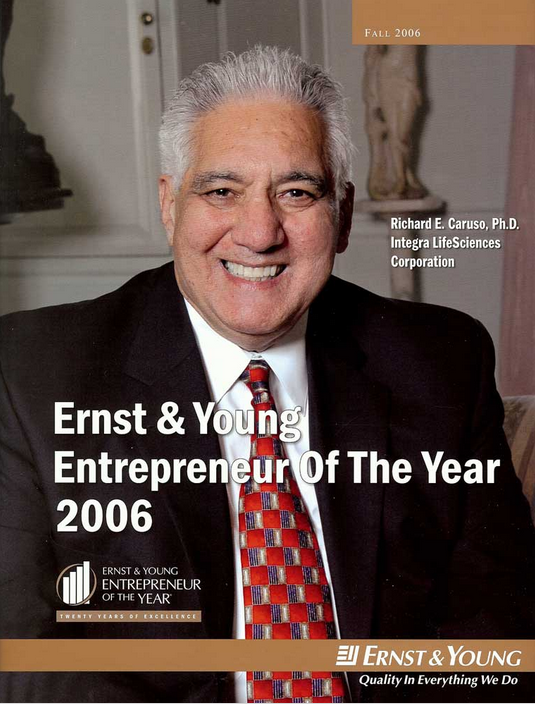 The late Dr. Richard E. Caruso is considered one of the pioneers of mentoring. The son of immigrant, working-class parents, Dr. Caruso achieved success in business through the influence of mentors he encountered throughout his life. The correlation between his success and the mentoring he received led Dr. Caruso to create UIF as a way to help individuals and organizations access experts, receive personal guidance, and utilize a comprehensive suite of mentoring tools and techniques to help ensure success
Meet the individuals who are passionate about making a difference in our community through mentoring
Jerry Holtz
President & CEO, UIF
As President and CEO of UIF, Jerry Holtz continues his uncle's philanthropic legacy.
Holtz is also the President of the Provco Group, a real estate and venture capital organization founded by Caruso in 1978.
Holtz has developed projects that include such national tenants as Staples, Citibank, Starbucks, CVS, Wawa, Wilmington Trust, ShopRite, Men's Warehouse, Fed EX Kinkos, and Raymour and Flanigan. 
Holtz holds a Bachelor of Science from Villanova University and a Master's of Business Administration from Duke University.
Gary DiLella
Chief Financial Officer, UIF
As Chief Financial Officer and Board member of UIF, Gary DiLella manages the Foundation's endowment.
DiLella is also Vice President of Provco Group: focusing on private and public investments, tax planning, and compliance.
DiLella received a Bachelor of Science in Accounting from The Pennsylvania State University and a Master's degree in taxation from Villanova University.
John Crosby
Founding Executive Director, UIF
John Crosby is the Founding Director of the Uncommon Individual Foundation. Prior to UIF, he was superintendent of schools for twenty years in Pennsylvania. He is a graduate of Abilene Christian University, Peabody College of Vanderbilt, and Teachers College, Columbia University.
He continues to run the Executive Mentoring Program by designing curriculum, training mentors/mentees, and evaluating the mentoring process for various organizations.
In 2019, Crosby wrote and  published Built to Help Each Other: Mentoring in the Life of Richard Crusoe: An Uncommon Man.
Together, Crosby and Caruso are considered the pioneers of mentoring.
Joseph Lopez
Managing Director, UIF
Since joining UIF in 2014, Joe Lopez and his team launched the Foundation's Entrepreneur and Technology Mentoring Programs, mentoring more than 80 start-ups, several thousand elementary and middle school students, and creating partnerships with universities and organizations across eastern Pennsylvania and New Jersey.   
Over his 30 year career, Lopez held executive leadership positions in the banking, insurance, and higher education sectors.
In 2005, he co-founded Botaniline Inc, a food science and industrial ingredient company based in Buffalo, New York.
Lopez serves as an Adjunct Professor of Finance and Entrepreneurship at Rider University's Norm Brodsky College of Business.
Lucy Lopez
Chief Communications Officer UIF, UIF REC Studio
Lucy brings more than 20 years of journalism and strategic communications management to UIF. Most recently, she designed and launched UIF REC Studio, to mentor local entrepreneurs and students.
Fore more than 15 years, Lucy worked as a reporter and anchor in Canada for CTV News, Corus Entertainment, and CBC News in   Toronto – Canada's largest media market – where she covered local and national stories.
Lucy holds a Bachelor of Arts from Ryerson University. She says, her high school English Media teacher encouraged her to pursue a career in Journalism.